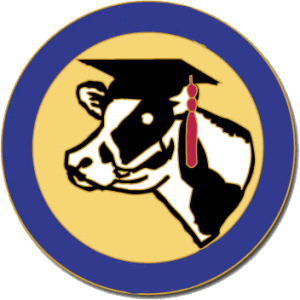 National Holstein Women's Scholarship Organization     
2017 Application Rules
 The dollar amount and number of scholarship recipients awarded is dependent on the amount of funds received at the NHWSO Scholarship auction. There will be a minimum of one scholarship amounting to at least $1000 awarded at the 2017 National Holstein Convention.
Applicant must be a member of either the National Junior Holstein Association or Holstein USA, and have dairy involvement.
At the time of the National Holstein Convention, applicant must have completed one year at a college, university or technical school. At the judges' discretion, preference may be given to a student majoring in an agriculturally-related course of study and/or those with a strong Holstein background.
Completed application consists of 5 parts, (1) signed personal information form, (2) official college transcript, (3) resume, (4) personal opinion essay, and (5) personal video. All five parts must be included with the application for consideration, and must be received by February 15, 2017. Electronic signature is acceptable for emailed applications. Submit parts 1 through 4 via email to nhwsoapplications@gmail.com . Upload your video at http://tinyurl.com/NHWSOApplication .
All applications will be reviewed by a panel of judges, and finalists will be invited to a personal or digital interview to be held during the 2017 Holstein USA Convention in Bellevue WA. Scholarship finalists will be notified by April 15, 2017 at the latest to allow time for travel arrangements.  Failure to follow rules as written may result in disqualification and/or significant reduction in score at the judges' discretion.
Scholarship winners agree to use the scholarship within 12 months from date received. Scholarship winner must provide proof of enrollment (fee statement or schedule of classes) before monies are dispersed. Failure to provide proof will result in forfeiture of scholarship.
Previous winners are not eligible to apply. Previous applicants who did not win are encouraged to apply!
For more information, please contact:
Beth Raney, 2017 NHWSO Scholarship Coordinator ● Phone: 814-883-3551 ● Email: bnraney@gmail.com